Unpowered 750 High Efficiency Cyclone
Unpowered 750 high efficiency cyclone with rotary valve for discharge to big bag.
This in-house uk designed and manufactured at our Redditch based factory is now in situ ready for electrical connection of the rotary valve
Half a day spent assembling and positioning the cyclone with no loss in production time.
Before duct alteration and connection to the existing round bag auto shake unit
This will reduce production downtime to 4 hours.
To make the final connections
This will enable up to 85% of product to be collected in a big bag extending the operating time of the filter between clean downs a simple and effective way of increasing production.
If you are looking to increase your productivity, improve the quality of your working environment and comply with your legal obligations please get in touch Sangre have 50-years experience of dust extraction.
Please call 01527 524 782 or send an email.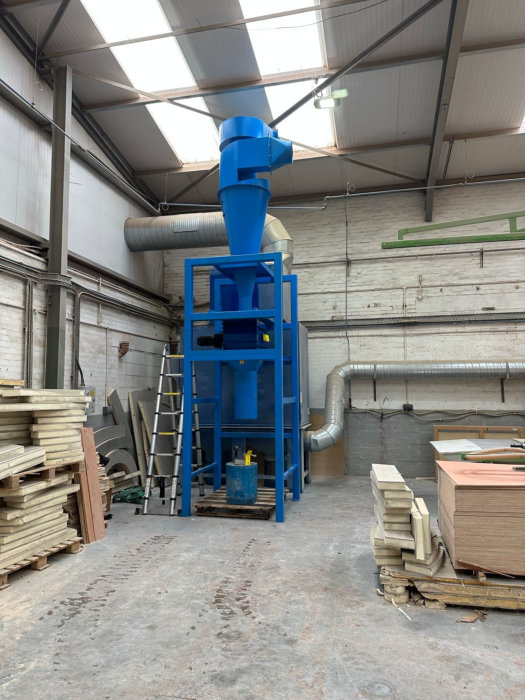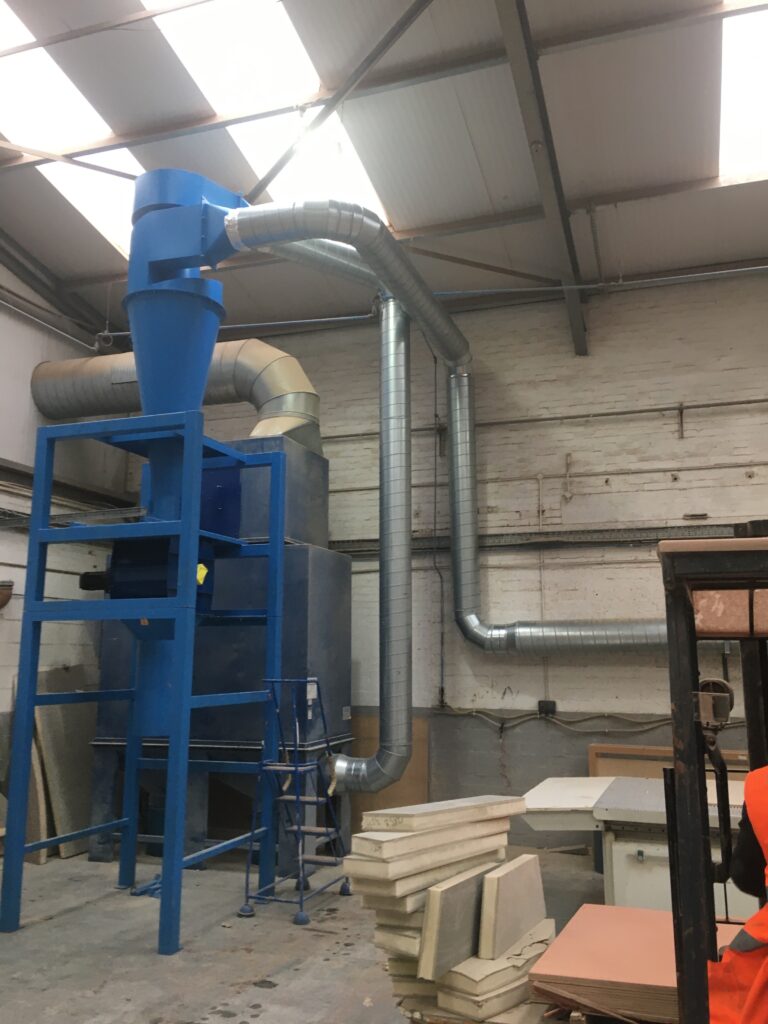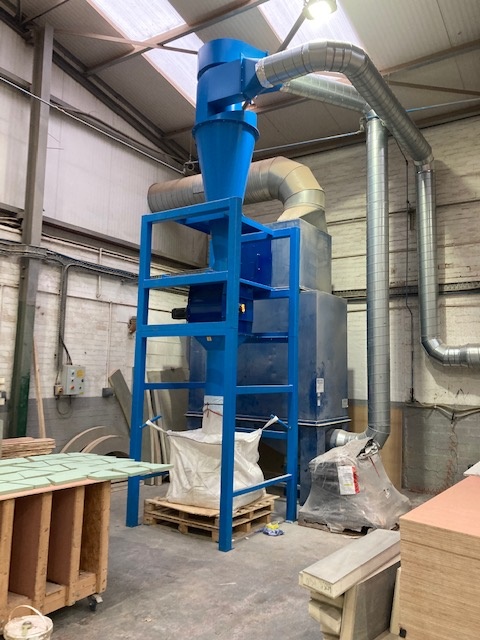 Brickfab got in touch with Neil from Sangre after having some issues with extraction. I would highly recommend the products and service that we received from Neil, who has many years of experience in this field, by designing / implementing exactly what we needed to overcome the issues presented to us.


Mark Cox
Sales/Technical Manager
Brickfab
Pontypool