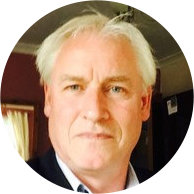 Hello, I am Neil Ratheram and I have spent most of my life working in the engineering world. In addition to being the MD of Sangre and overseeing the manufacturing of dust extraction systems for clients I also provide a consultancy service to manufacturing companies.
People call me in because their existing dust extraction system does not perform as desired. It is not unusual to discover that the system in question could work if only it was being correctly operated. The manual which came with the system has been long since been lost.
Those who were originally trained up on the system have moved on and those running the extraction system have adjusted the settings but without fully understanding how it was intended to work.
Whilst I could supply a new system, frequently showing users how to operate it, clean it and configure it, is all the system needs. I will supply documentation for you to keep – this is clearly a lot less costly than scrapping what you have and starting again and much quicker. If this sounds of interest please give me a call 01527 524 782 or email sangre.uk@gmail.com should you require assistance .
Sangre A great company to deal with…
A great company to deal with. Having inherited a 1998 Sangre after filter and cyclone from the merge of companies, we were having issues controlling dust due to the incorrect repurposing of the unit by another contractor during a move of premises and down sizing of paint operations, I got in touch with Neil to discuss our problems and he promptly visited our site to assess the issue and provide a price for a solution, I really appreciate the time Neil spent explaining the ins and outs of spec'ing a system and the other important differences between systems, with zero pressure to purchase. This aided me to compare the quotes I had collected based on the value for money rather than the cheapest cost, although Sangre did provide the cheapest solution through the repurpose of our cyclone which is now more efficient, but also provided the most time and effort to help us as the customer.
The 1998 Sangre after filter has been repurposed and still in use today having just needed a bag change in the last 10 years.

JAMES KENYON
Maintenance Manager
Jewel Fire Group